Before we set out, lets take a look at some of the world's top tier customer centric companies:
Walt Disney: Stooping To Excellence
ACE Hardware: Helpful Hardware Place
Ritz Carlton: We Are Ladies & Gentlemen, Serving Ladies & Gentlemen
Amazon: Still Building The World's Most Customer Centric Organisation
In an in increasingly commoditised, Red Ocean infested world, guess what is your organisation's best product or service? CeX: Customer Experience.
The longest and hardest nine inches in Marketing is the distance between the brain and the heart of your customer.
With each passing day, interactions with customers move from private ( phone, email) to public ( social media, review sites and forums). The 'Me' in Social Me'dia is the Custo'me'r: Your job is to give them something to talk, yelp, post, upload, converse about…
With each customer interaction on these public platforms, not only has your brand to manage the expectations of the original customer in question but also the emotions and perspectives of dozens or hundreds or even thousands of other customers and potential customers bearing witness.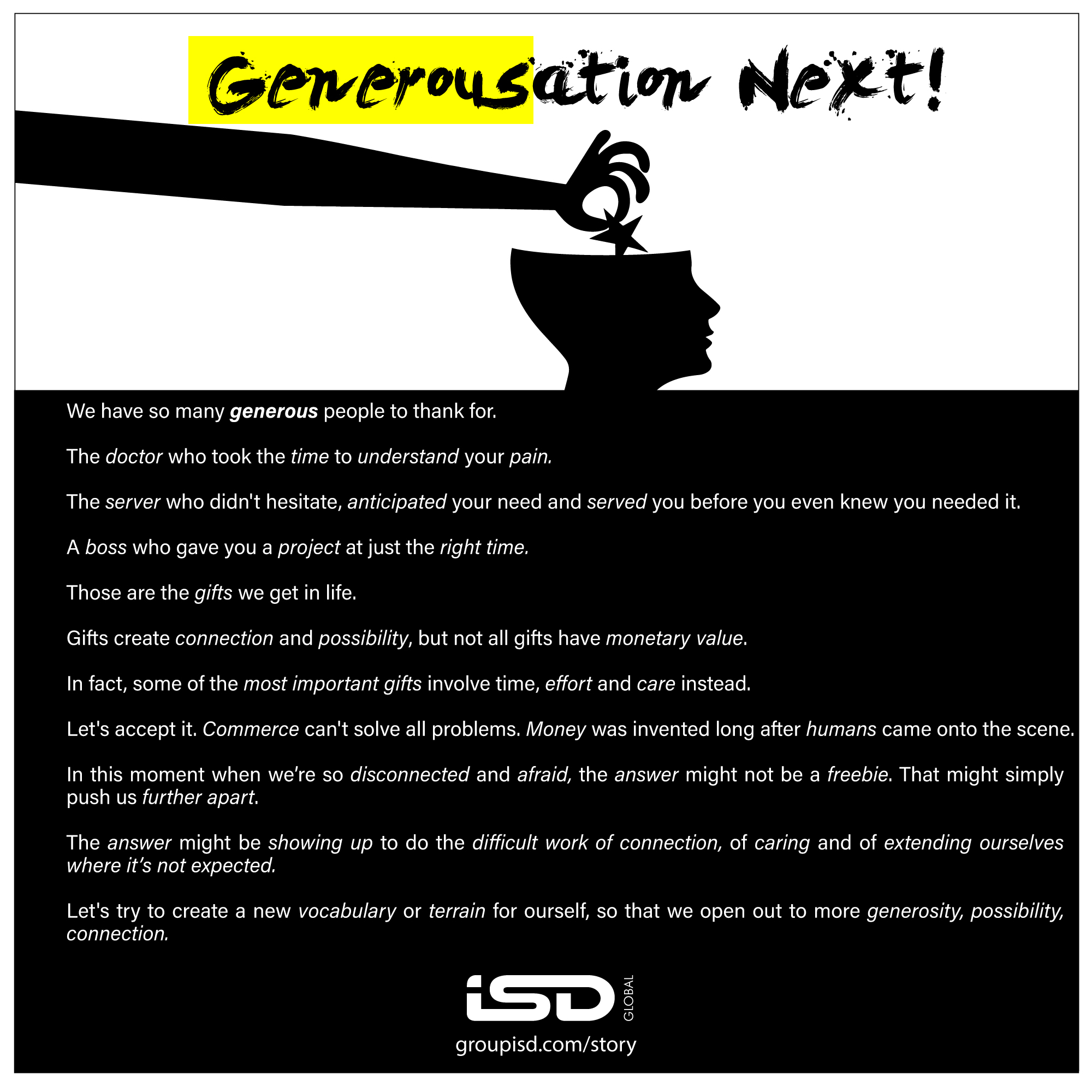 That's why it is more important to be mindful of what your brand says to the customers online but HOW it is conveyed as well. A minor choice in words could be the difference between an awesome customer interaction, and an unruly, offended mob!
Contrarian as it may sound, Employees First. Customers Second(there is a lot of meaning in this contradiction). Transfer the ownership of "change" to the employee in the value zone. You can't have happy, enthused customers without happy, engaged employees.
The customer-centric company looks at customer service as a philosophy to be embraced by every employee of the company. It recognizes that there are both external and internal customers.
"You need to get to the future, ahead of your customers, and be ready to greet them when they arrive"- Marc Benioff, CEO, Salesforce.
ENDS