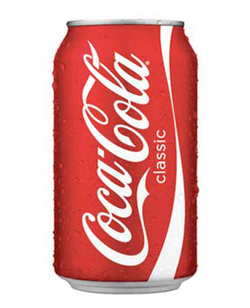 KISS here means well, nothing else, but Keep it Simple Stupid ! In an era of confusing media messages, aggressive, hyper competitive eco systems and changing by the day marketing theories, the best way that brands can manage to get respectable attention is to go back to the basics and keeping things really simple. Invest in the idea and give it meaning, relevance and value. Communicate that to the consumers in a no nonsense, no frills manner. And step back to see how it resonates with the people who really matter ie your customers.
Brands are just short cuts in people's decision making process. And short cuts as we all know are simple. Everything imaginable is branded be it water, asprin, chicken or even lettuce for that matter. But is your brand relevant in the perception of your customer is the all important question- andrelevance is relative. Google, FedEx, KFC, Coke etc are some classic examples of brands with ideas that have proved relevant, different and better to a large number of people across the world. Not so long ago,in the US, Ivory was soap, Hersheys was chocolate, Maxwell House was coffee, Kelloggs was breakfast cereals. Closer home, Colgate was toothpaste, Bisleri was water. But as retail shelves get increasingly crowded, vying desperately for consumer attention and wallets, what remains distinct and assuring is your brand's relevance to your customer, its capacity to consistently deliver on its promise, time after time, purchase after purchase. The old order has changed and how!
Simple ideas well executed last a lifetime. Take for example Kit Kat– a wonder of confection that blends chocolate & wafer while allowing you to relish it brick by brick. Simplicity at its very tastiest! Complicated,not needed ideas go southward very quickly- New Coke for example. Customers did not find any great meaning or differentiation that the New Coke was bringing into their consumption experience and inspite of Coca Cola spending hundreds of millions of dollars in product development and advertising, it got taken off the shelves in under a year of launch. Proved to be a NEWsance value to Coke.
Luxury brands serve a certain niche of people. They are very clear about the very finite universe size of its customers. Their business strategy remains rooted to ensuring that the small segment of customers they serve, get the promise and experience they perceive from the brand. Louis Vitton, Rolex and Rolls Royce are classic examples of luxury brands knowingly, by design, serving a small section of customers. Simple plan of action and following through with diligence over extended periods of time.
In an information overload environment, people need simple, straightforward ideas that are meaningful, easy to comprehend, believe and can throw their weight and loyalty behind. Similarly, in organisations, the brand building process has gone beyond the conventional brand & product marketing heads to encompass sales, distribution, customer service, product development, logistics, supply chain, retail and more. So, the simpler the idea, backed by differentiation and relevance, would definitely have a greater chance of being understood and thereby getting internal stake holder buy in leading to getting the resources and commitment to last the distance. Make it even remotely complicated and you can see the bells of deja vu ringing loud and clear.
Brands in today's market place seem to be in a state of transition, at most times. Established brands might be feeling the nip of new competition at their feet or a new management vision may call for a complete overhaul of the prevailing brand strategy or the business model itself maybe on the brink of collapse seeking immediate attention to brand re engineering and rejuvenation. In other words,the opportunity(or need as the case maybe) is ever omnipresent to make matters simpler, better and more meaningful to customers.
When the idea behind what a brand stands for is simple, the people behind the brand will very clearly understand what it aspires to be and would be therefore in the best placed position to articulate to potential users with the strongest of conviction. Consumers will pick up this thread and store in in the hard disks of their mind and use it as a short cut to make purchase decisions. Maintain this sequence and there is no reason why your brand will not be successful. And when a brand becomes a de facto short cut in people's decision making process, they go onto becoming hugely successful brands.