Words are singularly the most powerful force available to humanity.
"Words, like nature, half reveal and half conceal the soul within."
"Words—so innocent and powerless as they are, as standing in a dictionary, how potent for good and evil they become, in the hands of one who knows how to combine them "!
We take the stage. The spotlight is on us. There is a great opportunity calling. Our words- it can connect, engage, open up possibilities, create progress. With the audience. Or, our words- could severe, distance, delink us from moving things forward.
Just an an arrow that has left the security of the quiver cannot be retrieved, as is so with our words. So measure our words, use them for respect, by respect and with respect. Love is life in search of words, and words are wings that lift us, break us, join us, melt us, like rain.
The person in front of you keeps the door open for you as you enter behind her. You say ' Thank you ' and she responds by saying ' No Problem '. Nothing wrong with that. Except, that it may convey that the good deed she did of keeping the door open for you was a huge hassle but she did it nevertheless. A better expression of words could have been ' My Pleasure '. After all, she had a choice, and she chose to do this work precisely so that it could have an impact on someone else, in this case you. The story we tell ourselves about the work can be fuel for finding ways to do it better.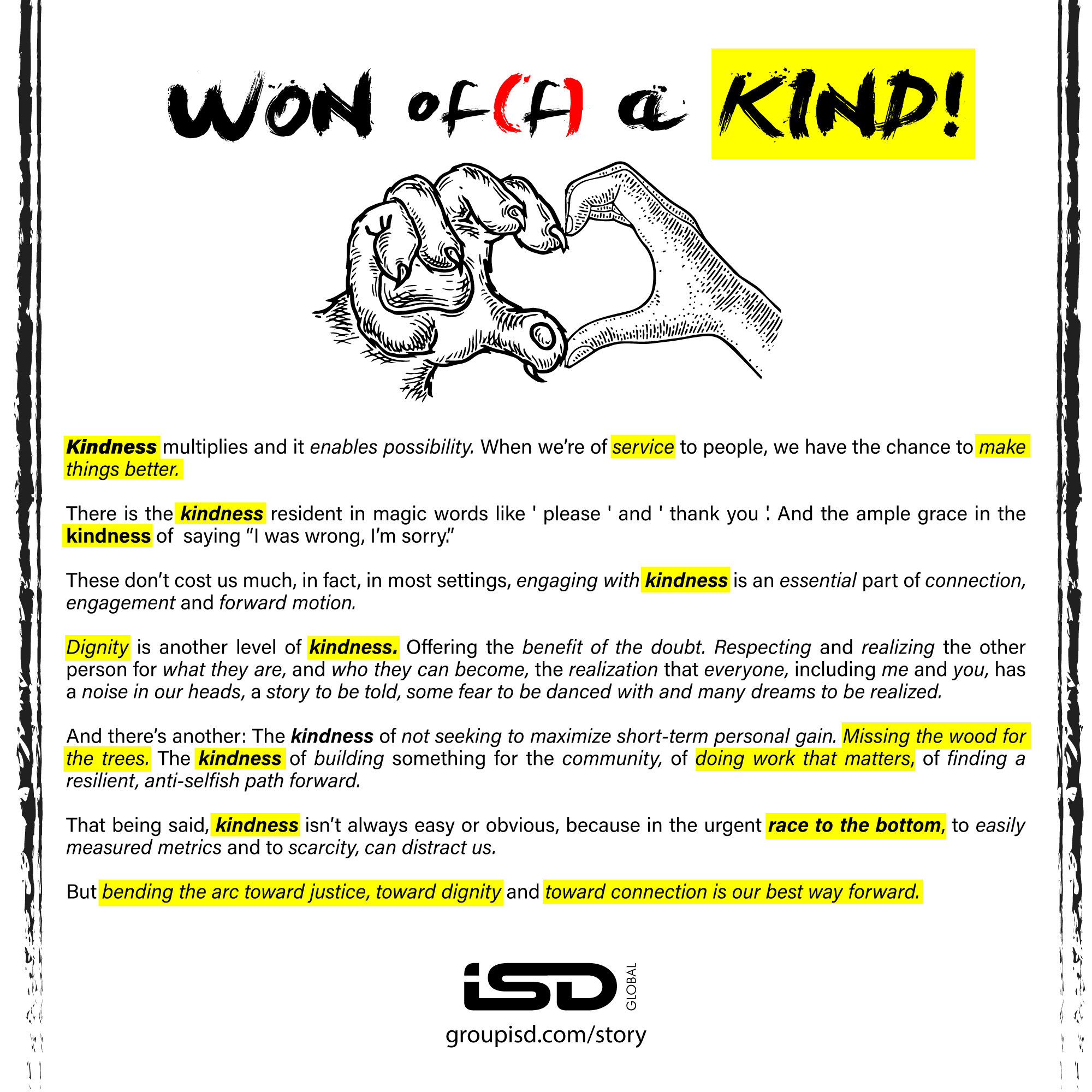 If culture and community are the bedrocks of our existence, then hospitality and connection give them the wings. Words are like loose canon. You can choose your words. But you cannot choose the effect they can have on people.
To quote from some wisdom of the past- " Don't use words too big for the subject. · Words are sacred. · Words kill, words give life; they're either poison or fruit— YOU choose ".
May I direct you to this article from BrandKnew that just may dovetail into what I touched upon above.
ENDS