In our quest to be the perfect version of ourselves, we over index on the idea of ' appearance '. To present & look good in front of others. And that default becomes a drag and devil as time wears on. The race for mastery in this " Republic of Not Enough " seems perennial.
Borrowing from George Leonard's masterpiece of a book 'Mastery', imagine doing a very elemental task such as touching your forehead with your hand. Have you lost it? You may ask because it is so simple. Now, go back in time when you were a mere toddler and you tried doing the same simple act of touching your forehead with your hand and you had to indulge in all sorts of calisthenics to do that successfully. While coming to terms with different parts of your body and their points of reference which was a mere illusion in the tiny toddler head. At that time, it seems like a total non pianist trying to play a Beethoven sonata.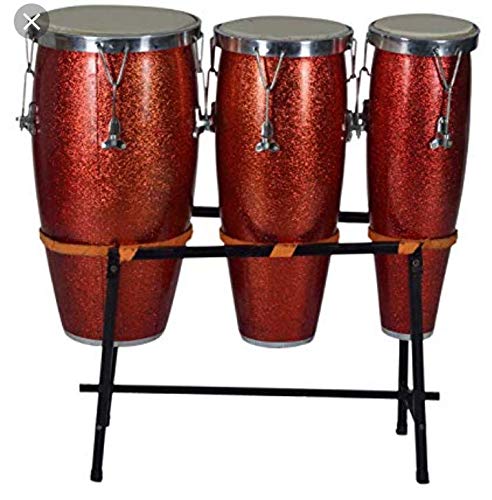 Back in the day, amongst the multiple aspirations I held, one was to become a musician. And I took the plunge to learn to play the Congo (image attached above for those might not have heard about it before, pardon the pun). The first few days I was a disaster and my prolific master was making it look like a walk in the park. Not just out of sync, I felt very out of place as well. Foolish is a better coinage for that. But I hung in there( lot of credit to my coach and my friends who were there too learning the guitar and the harmonium) till such time it began to strike a chord. As both hands and fingers began to rally around intent and tune.
To learn something new of any significance, you have to be willing to look foolish.
Imagine the best fielder on the national cricket team dropping a catch in front of thousands at the stadium and with millions watching! The willingness to go there and do it(or undo it) in front of your most precious audiences be it teacher, coach, teammates etc is an absolute must. If you're always thinking about appearances, you can never attain the state of concentration that's necessary for effective learning and top performance.
If you want to improve, be content to be thought foolish and stupid. So stay hungry, foolish, stupid. Learning about learning begins there.
ENDS