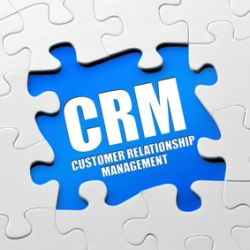 Brands are certainly not walking the talk on customer satisfaction- well, at least most of them-In the last decade or so CRM would have been the most used, abused, misused customer oriented(?) jargon ever prevalent. Relationships and management of that would never have been more at cross purposes.
How would you feel or want to react when you receive a call from one of the leading telecom providers saying it's a call to remind you about your payment. More so when you receive it three times on an average in a given day at all odd times and the calls start a good 10-12 days before the actual due date. It won't be surprising that the call center person who is making the call is just ' under instructions ' and none of them are ever empowered to offer you an explanation. I can't for the life of me understand how life can be added to life with such an intrusion- or " Sir your subscription is about to expire (its still a good 90 days away) and the newspaper ( a leading English daily in the market) follows up the late afternoon call on a Friday ( customer relationship you see!!) with the newspaper boy coming home at 9.30 in the night just when you are settling in for dinner( going the extra mile in customer delight!!!) to remind you about your subscription and the cascade of goodies( which no one wants in any case) that we will miss out on. The leader is truly guarding (read stalking) the reader!
Customer satisfaction drive doesn't stop here- have you tried the shoe on the other foot? Try calling up a bank asking questions about your credit card or settlement plan and the mandatory " I will get back to you after checking with my manager ' or " that's a separate department sir and you have to call again, punch in all kinds of numbers(security you see), hold on for a good 20 odd minutes and if you are lucky, you get a human being on the other side of the line, asking you the very same set of questions that you in all your naivette thought you had technologically overcome, only to be promised about a call with a ' solution ' within 24 hours. Of course, a bank's idea of 24 hours is very different from yours and mine and if you get any answer at the end of 6 or 7 weeks, after 34 calls, you should be in clover. And these are the same banks who call you ten times a day to remind you that your credit card payment is overdue by 48 minutes and a penalty and interest would be chargeable in case you do not leave everything that you do now and bolt across to the nearest branch or ATM (again very limited in number, in most cases) to pay off what is (over)due. Mind you, they are treating you with kid gloves (supposedly you are a PRIORITY Customer ) because you have been a loyal customer of the bank for only 9 years. In most cases, we end up doing only ' banking ', and never do life. So much for our ambitions. And before I die, I would like to at least speak to this call centre manager just to assure myself that such a person does exist in real life. Yes, I insist.
'Customer First ', 'You are the reason for our existence ', ' Here to Serve ', ' Your call is important to us(but you damn well hold on for as long as you can because we are not sure when we can attend to you, if at all), CLV(Customer Lifetime Value)…….why spend millions of dollars on hollow claims through all forms of mainstream advertising and below the line communication when none of it is meant to be? CRM needs a serious re visit. Till such time, for us the hapless customers, it is only permitted CRiMe, albeit in disguise.